Simdega Rojgar Mela Bharti 2023 : झारखण्ड के 10th/ITI/12th and Gradudate पास युवाओं के लिए सिमडेगा जिला में भर्ती कैंप का आयोजन 06.02.2023 को किया जा रहा है | रोजगार भर्ती कैंप में शामिल होने के लिए अभ्यर्थी को ऑनलाइन के माध्यम से Registration कर सकते हैं | Jharkhand Rojgar Mela Bharti 2023
Latest Update- इच्छुक अभियार्थी ऑनलाइन के माध्यम से Registration कर भर्ती कैंप में भाग ले सकते हैं | कैंप का आयोजन स्थल परमवीर अल्वर्ट एका स्टेडियम, सिमडेगा |
Simdega Rojgar Mela Bharti 2023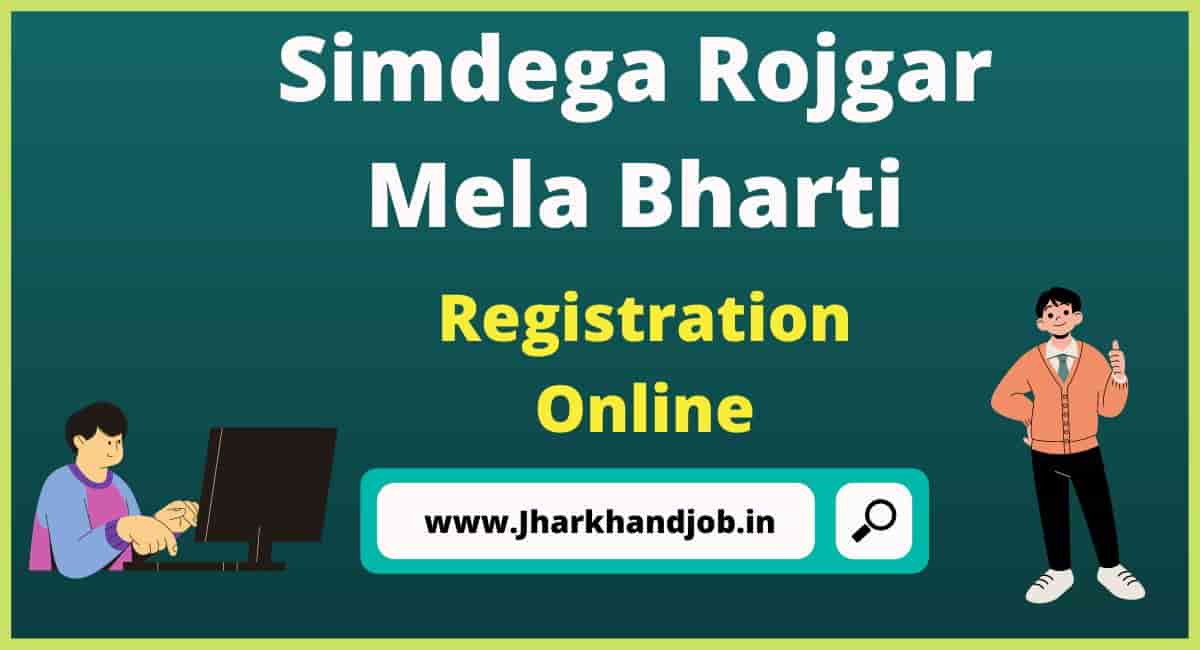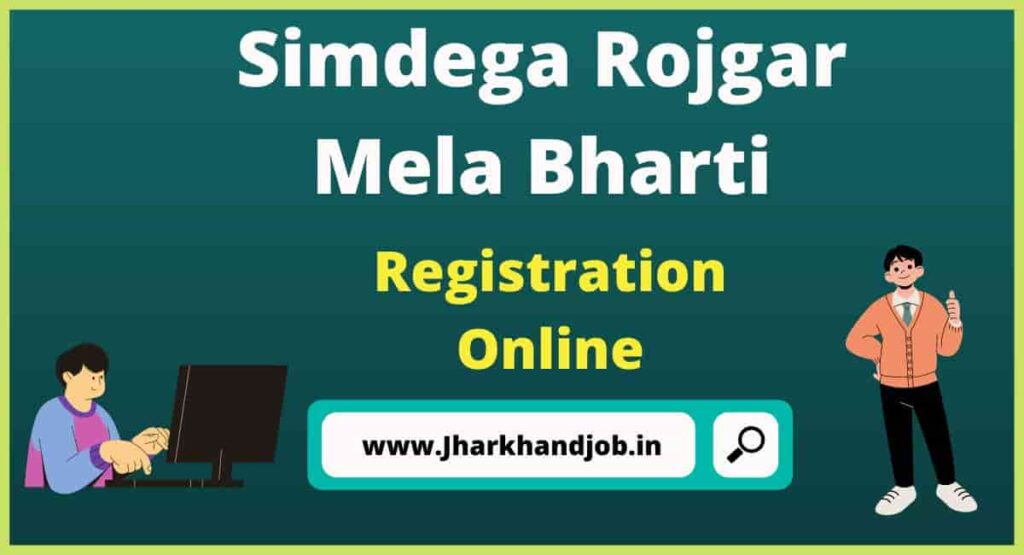 | | |
| --- | --- |
| Post | Simdega Rojgar Mela Bharti 2023 |
| Category | Recruitment |
| Authority | Labour, Niyojan and Prashikshan Vibhag |
| Rojgar Mela Location | जिला नियोजनालय , सिमडेगा कार्यालय परिसर |
| Total Post | 2000 करीब |
| Rojgar Mela Date | 06.02.2023 |
| Official Website | https://rojgar.jharkhand.gov.in/ |
Vacancy Details
इस भर्ती मेले में 8वीं पास से लेकर स्नात्तकोर डिग्री के सभी अभ्यर्थी भाग ले सकते हैं | जैसा के नोटिफिकेशन में दिया गया है अधिक जानकारी के लिए नोटिस देखें |
रोजगार मेला में शामिल होने के लिए किसी भी प्रकार का शुल्क देना नहीं होगा |
What Jharkhand Rojgar Mela ? (झारखंड रोजगार मेला क्या है ?)
Jharkhand Rojgar Mela is a plan of Govt of Jharkhand in which they will give Job opportunity to the Jharkhand Job Seeker in private sector through Jharkhand Rojgar Mela. The schedule of Jharkhand Rojgar Mela is schedules for session 2023.
Documents
Online Registration Slip
All educational Qualification Certificate (original & photocopy) As Notice
2 Passport Size Photo
Identity Photo
2 Copies of Bio-Data
How to Register in Jharkhand Rojgar Mela
There are few steps to register through official website of Jharkhand. You just need to follow given steps below.
Here are the steps to register –
First of all. Visit the official of website – https://rojgar.jharkhand.gov.in/
Click on "New Job Seeker" tab.
Now, click on "Sign Up" option.
Registration form will open.
Fill up Registration form.
Submit necessary document in Registration form.
Date & Place
| | |
| --- | --- |
| Camp Activity | 06.02.2023 |
| Place | परमवीर अल्वर्ट एका स्टेडियम, सिमडेगा |
Important Link
Check Also –
अगर आपके मन में अभी भी कोई प्रश्न है Jharkhand Job Fair से सम्बंधित तो आप हमें कमेंट के जरिये बता सकते है हम आपके कमेंट का रिप्लाई जरूर करेंगे |
For any query regarding Jharkhand Job, Admission, Exam Date, Admit Card, Result. You Can comment in the comment section below or send you query to email address. Jharkhand Rojgar Bharti Camp 2023