Jharkhand Lockdown ePass Apply Online Kaise Kare – हेलो दोस्तों, अगर आप झारखण्ड में रहते है और आप झारखण्ड लोकडाउन ई-पास ऑनलाइन अप्लाई (Jharkhand Covid 19 ePass Apply Online) करना चाहते है तो आप को यह आर्टिकल अंत तक जरूर पढ़ना चाहिए ताकि आपको झारखण्ड ई-पास (Jharkhand ePass) से सम्बंधित सभी जरुरी सुचना मिल सके | इसके अलावा झारखण्ड ई-पास से सम्बंधित आने वाली सभी जानकारी पाने के लिए इस पेज पर आते रहें |
इसके अलावा अगर आप झारखण्ड से सम्बंधित जॉब, एडमिट कार्ड, रिजल्ट, एडमिशन, योजना,स्कालरशिप व अन्य सभी मुख्य जानकारी पाना चाहते है तो आप हमारे इस वेबसाइट Jharkhandjob.in पर आते रहें ताकि आपको झारखण्ड से सम्बंधित सभी जानकारी मिलते रहें |
You can apply through website –
Latest Update – Jharkhand Lockdown ePass Apply Online Now
Jharkhand Lockdown ePass Apply Online Kaise Kare – epassjharkhand.nic.in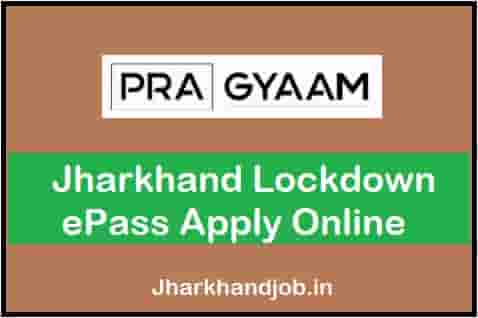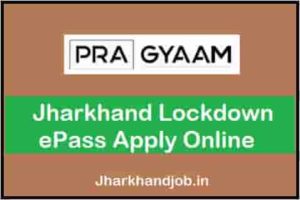 | | |
| --- | --- |
| Article | Jharkhand Lockdown ePass Apply Online |
| Category | Jharkhand ePass Apply |
| Authority | Jharkhand Government |
| State | Jharkhand |
| Launched by | Chief Minister |
| Apply Mode | Online Mode |
| App Name to Apply | Grid by Pragyaam |
| Official Website | epassjharkhand.nic.in |
Jharkhand Corona Lockdown ePass Online Form
झारखण्ड सरकार द्वारा ई-पास जारी किया जा रहा है ताकि किसी घर का कोई व्यक्ति उस ई-पास को लेकर बाहर जा सके और घर की जरुरत की सामानो को खरीदा जा सके | यह ई-पास के लिए झारखण्ड के हर परिवार को अप्लाई करना चाहिए ताकि झारखण्ड राज्य में कोई भी व्यक्ति सिर्फ घर के आवश्यक वश्तुओं जैसे दवाई, राशन व अन्य जरुरी सामान को खरीद सके | झारखण्ड लोकडाउन ई-पास अप्लाई ऑनलाइन करें |
How to Apply for Jharkhand ePass? (झारखण्ड ई-पास के लिए कैसे अप्लाई करें?)
It is very easy to apply online. Follow given steps below –
Download "GRID App" from Playstore.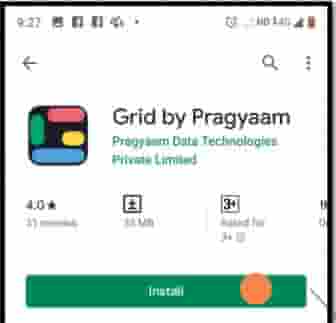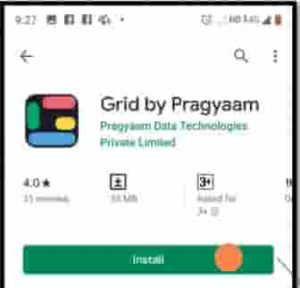 Login using your Phone Number and then submit OTP.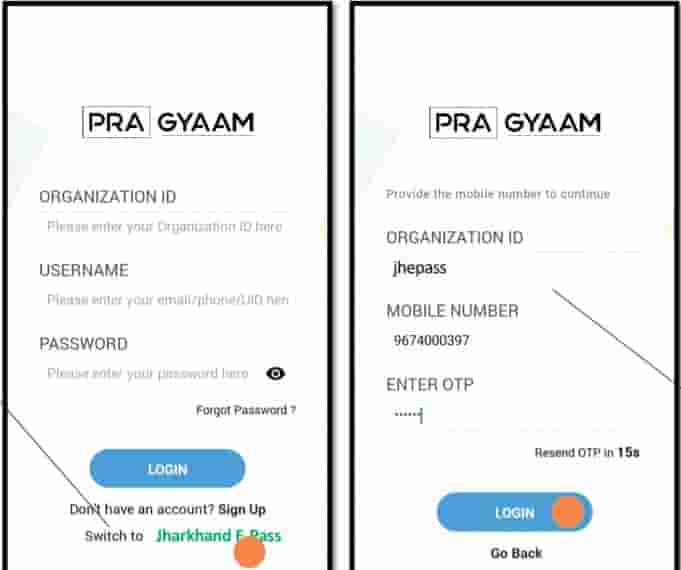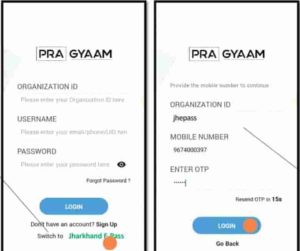 Open the E-Pass application form in the Mobile App.


Fill in the E-Pass Application Form and Submit.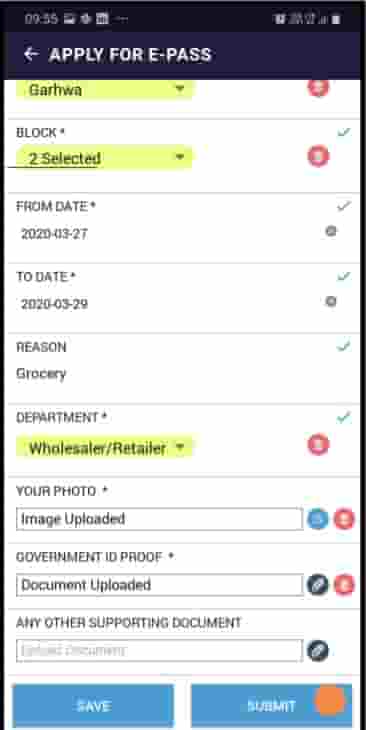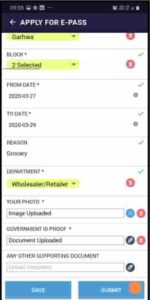 निचे दिये गए जानकारी एप्लीकेशन फॉर्म में भरना अनिवार्य हैं –
Vehicle No.
Vehicle Type
Applicant Name
Phone Number
Territory/Area
Pass Type
Verified Government ID
Photo
No. of Persons
From and To Date
Now, wait for the SMS confirmation on your approval status and E-Pass Link
Access the colored E-Passes from Mobile Application or SMS Link
Pass Color Are follows
Note – अगर आप फुल डिटेल जानना चाहते है की आप कैसे फॉर्म भर सकते है तो इंस्ट्रक्शन गाइड जरूर पढ़े जिसका लिंक निचे दिया गया हैं |
Important Link
अगर आपके मन में अभी भी कोई प्रश्न है तो आप हमें कमेंट के जरिये बता सकते है हम आपके कमेंट का रिप्लाई जरूर करेंगे |
For any query regarding Job, Admission, Exam Date, Admit Card, Result. You Can comment in the comment section below or send you query to email address.
| | |
| --- | --- |
| जॉब की जानकारी के लिए यहाँ पर जाए | Job |
| Whatsapp Group Join करे | यहाँ क्लिक करे |
| Result की जानकारी के लिए यहाँ पर जाए | Result |
| एड्मिट कार्ड की जानकारी के लिए यहाँ पर जाए | Admit Card |
This is all about Jharkhand Lockdown ePass Apply Online