GTSE Application Form 2021 : Goal Talent Search Exam (GTSE) has Released Application form for Students From Class 6th to 12th Class. Those Students wants to participate in the Goal Talent Search Exam. They can fill form by online through. Goal Talent Exam Application Form 2021
Latest update : Students Can fill Application Form by online through. Form available in link Section
GTSE Application Form 2021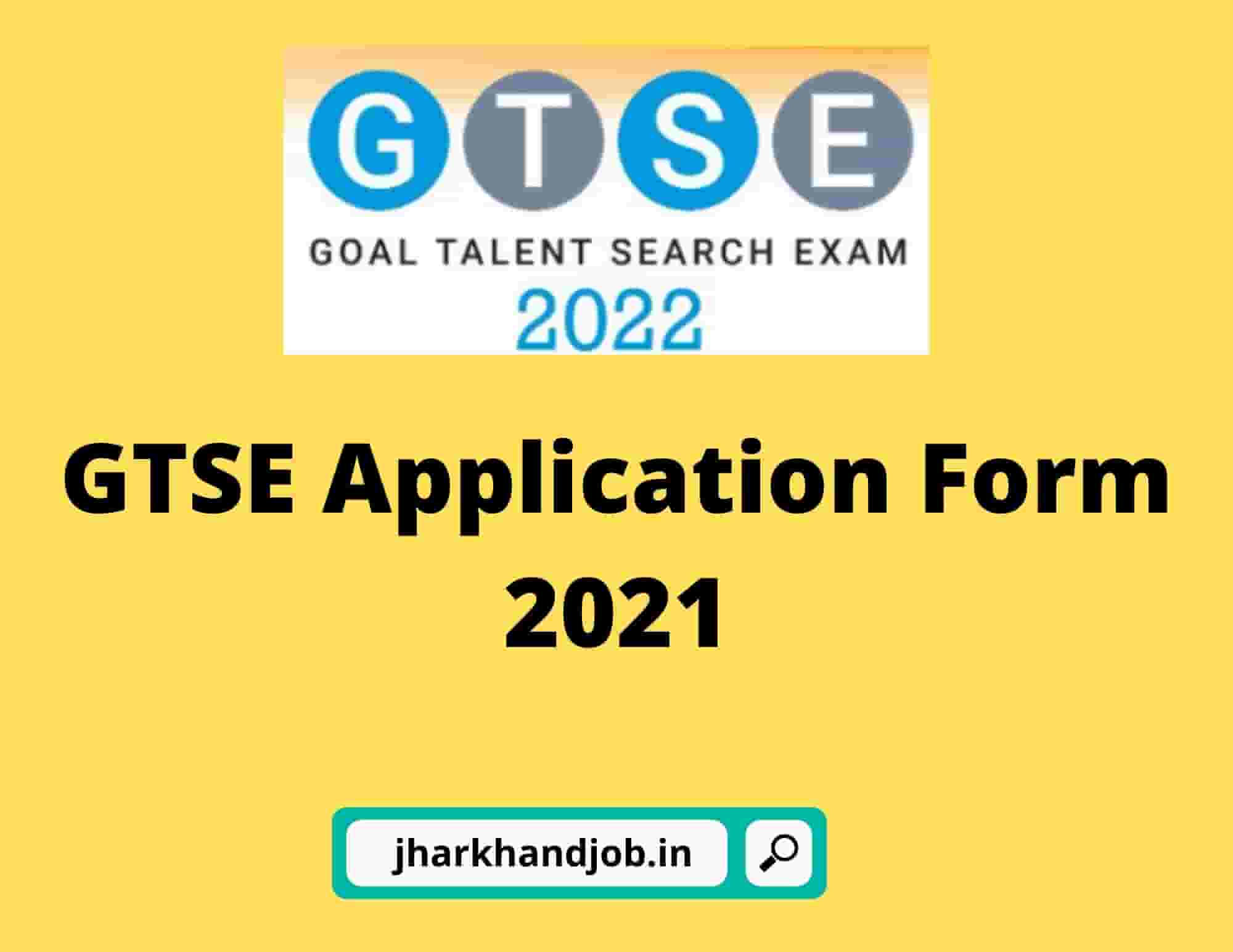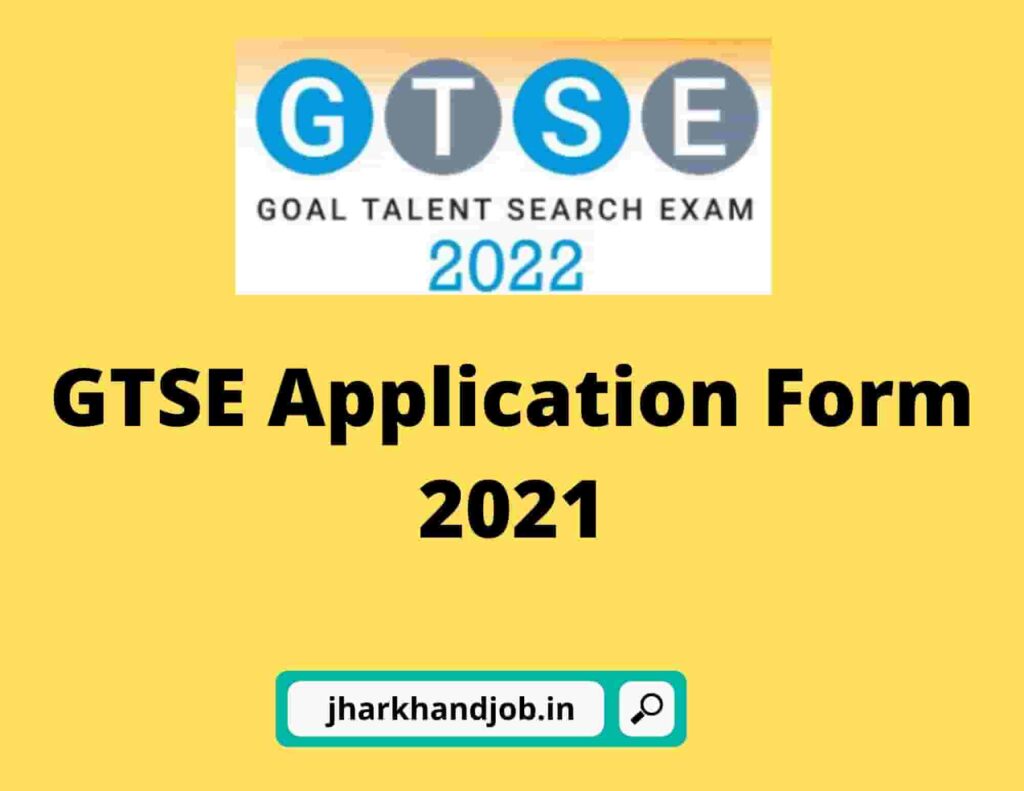 | | |
| --- | --- |
| Article | GTSE Application Form 2021 |
| Athourity | GOAL Talent Search Exam |
| Class | 6th to 12th |
| Apply Mode | Online Mode |
| Exam Mode | Pre-Online and Mains-Offline |
| Last Date | 21.12.2021 |
| Official Website | www.gtse.in |
About Goal Talent Search Exam
GOAL where dream of success made real, was created in 1997. The GTSE was established by the GOAL Institute in the year 2011 with a view to bringing above qualitative improvement in student of Bihar. GOAL Talent Search Exam (GTSE) provide identification to talented students and award them with rewards.
GOAL Institute designs specific tests to recognize the temperament and potential of students for Medical/Engineering.
Who wants to Participate ?
Students are reading in the class From 6th to 12th class.
इसमें छठी कक्षा से लेकर बारहवीं कक्षा के छात्र और छात्रा भाग ले सकते हैं जो विद्यार्थी इच्छुक रखता हैं वह ऑनलाइन के द्वारा फॉर्म अप्लाई कर सकते हैं और होने वाले परीक्षा में शामिल हो सकते हैं |
परीक्षा में शामिल होने वाले सफल विद्यार्थी को पुरस्कार भी दिया जायेगा – नकद राशि , छात्रवृति , लैपटॉप , टैब आदि
Exam Mode
| | |
| --- | --- |
| Pre Exam Online | Mobile or Laptop |
| Mains Exam | Offline Mode |
Mains Exam Location
राँची , धनबाद , देवघर , जमशेदपुर , डालटेनगंज , पटना, गया , दरभंगा , पूर्णिया , भागलपुर , भिलाई , रायपुर, पश्चिम बंगाल , उड़ीशा
Subject
गणित , विज्ञान, आईक्यू आदि
Application Form Fee
Application Fee – 200/- for All Students
How To Apply GTSE Online Application Form ?
जो विद्यार्थी फॉर्म भरने की इच्छुक हैं वह ऑनलाइन के द्वारा फॉर्म भर सकते हैं |
लिंक सेक्शन में जाकर लिंक पर क्लिक कर फॉर्म भर सकते हैं या इसके official वेबसाइट के द्वारा भी फॉर्म सकते हैं |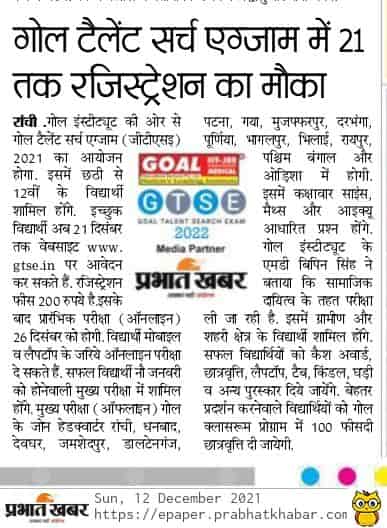 Important Date
| | |
| --- | --- |
| Last Date Apply | 21.12.2021 |
| Online Exam | 26.12.2021 |
| Offline Exam | 09.01.2022 |
Sample Paper for GSTE
Important Link
For any query regarding Jharkhand Job, Admission, Exam Date, Admit Card, Result. You Can comment in the comment section below or send you query to email address. So, this article is all about GTSE Application Form 2021