Jharkhand Rojgar Bharti Camp 2020 – Labour, Niyojan and Prashikshan Vibhag, Govt of Jharkhand invites the eligible candidate for direct recruitment under Private company. Those candidate who are interested can read notice and apply online on Jharkhand Rojgar portal. Candidate must participate in the interview at given as well. Jharkhand Rojgar Bharti Camp 2020 – Ranchi Rojgar Mela If you want to get the Latest Jharkhand Job updates then visit here regularly.
Latest Update – अवर प्रादेषिक नियोजनालय-सह-मॉडल कैरियर सेन्टर, रांची के कार्यालय परिसर में दिनांक 18.12.2020 को पूर्वाहन 11:00 बजे से अपराहन 3:30 बजे तक भर्ती कैंप का आयोजन किया जाना है |
Jharkhand Rojgar Bharti Camp 2020 – झारखण्ड रोजगार भर्ती मेला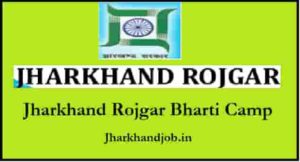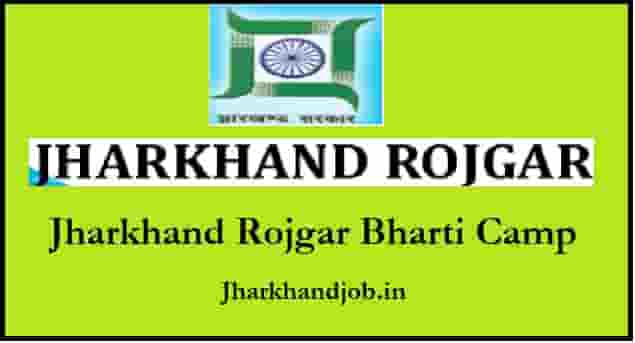 अधिक जानकारी के लिए  निचे दिए गए लिंक की मदद से आप ऑफिसियल नोटिफिकेशन जरूर डाउनलोड करे और उसे जरूर पढ़े |
Vacancy Detail of Rojgar Mela
Jharkhand Rojgar Mela on 18.12.2020 in Ranchi pic.twitter.com/ZnV3ZDOdDJ

— Jharkhand Job (@JharkhandJob) December 17, 2020
Note  – For more info download official notification by given link below.
How to Apply Online for Jharkhand Rojgar Mela
How to Apply Online by Jharkhand Rojgar Portal There are simple steps that you have to follow –
Visit official Website – http://jharkhandrojgar.nic.in/ or http://www.ncs.gov.in/

(Direct Apply Link is given below in the important link section)

Click on Link New Job Seeker Tab.
Fill up the Personal Detail, Address of Communication, Qualification Detail, Log In Detail & Agree.
Now Click on Other Detail Tab and Fill the form.
Save the registration number and Print application form.
Go for Interview at Given Time and Place.
All educational Qualification Certificate
2 Passport Size Photo
Identity Photo
2 Copies of Bio-Data
Important Link
Also Check Latest Jharkhand Jobs –
अगर आपके मन में अभी भी कोई प्रश्न है Jharkhand Job Fair से सम्बंधित तो आप हमें कमेंट के जरिये बता सकते है हम आपके कमेंट का रिप्लाई जरूर करेंगे |
For any query regarding Jharkhand Job, Admission, Exam Date, Admit Card, Result. You Can comment in the comment section below or send you query to email address. Jharkhand Rojgar Bharti Camp 2020
For getting all Jharkhand admission, result and govt job notification visit our website regularly. Type always in google search jharkhandjob.in
Sarkari Naukri in Jharkhand – Are you looking for Sarkari Naukri in Jharkhand if "Yes" then you are at the right place. Because here, you will be getting all the updates of Latest Jharkhand Govt Jobs. We want to make this place, where Jharkhand youth can easily get latest notification of Jharkhand Govt Job 2020. You can bookmark this Jharkhand Job Alert page to stay updated with Sarkari Naukri.
You will be getting all the Jharkhand Latest Admit Card Updates of Jharkhand Competitive Exam, Jharkhand University Exam, Jharkhand 10th or Matric Exams and Jharkhand 12th or Inter Exams. We also help everyone that how they can download their Admit Card. We share the direct link to download Admit Card and also the way to download the admit card. So Keep visiting Here.
You will get all the Latest Result of Jharkhand such as Jharkhand University Result, Jharkhand Competitive Exams Result, Jharkhand 10th Class or Metric Result, Jharkhand 12th Class or Inter Result. Even you can get the Result of 6th to 9th Class Result. I assure you that if you visit on Jharkhandjob.in  then you will never miss any update.
#jharkhandrojgarmela #rojgarmela #rojgarcamp #employmentfair  Jharkhand Job Fair , Jharkhand Rojgar Mela